Hello again!
In our last post, we went over wanting to revisit some "staples" of Twofold, and this post is largely going to be focused on those changes. Not all of these changes are earth shattering or anything, largely a lot of last names, but we wanted to throw it all out in the open regardless. To accompany this, we've managed to scrounge up some brand new sprite roughs (emphasis on this word, of course~) for every single club member from Acotan. (note: sprites are not necessarily to scale at this point in time)
Changes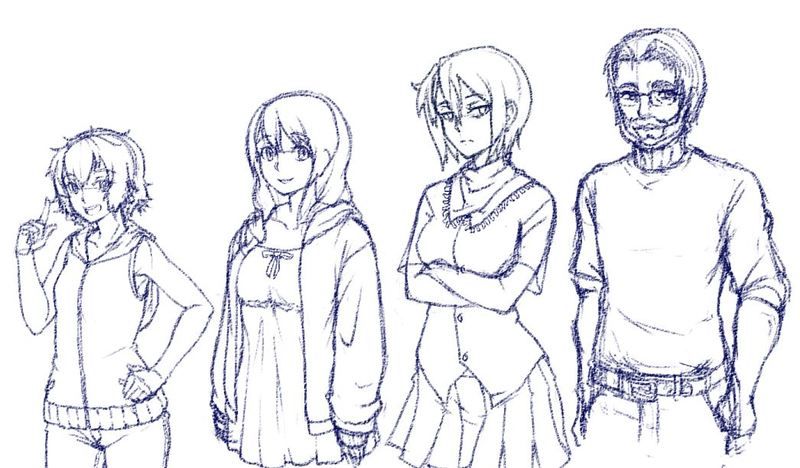 Allison → Allison Merlo; Allison's sunglasses have been removed.
Eileen Towers → Eileen Turner
Wallace → Wallace Bernard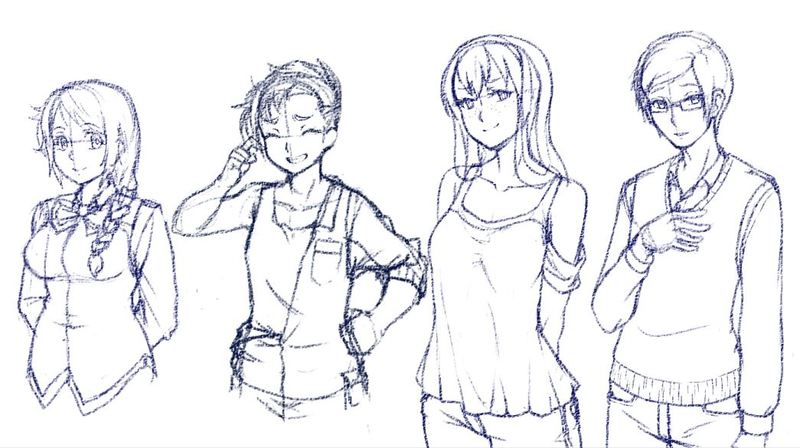 Mekki Clarke → Millie Clarke
Heather → Heather Cunningham
Darren → Darren Baker; Darren's been given glasses.
Tanya → Tanya Rivera; Tanya has been redesigned.
Characters that felt redundant or had extremely limited use (the only ones you're aware of at this point are Izaac and Lawe) have been cut.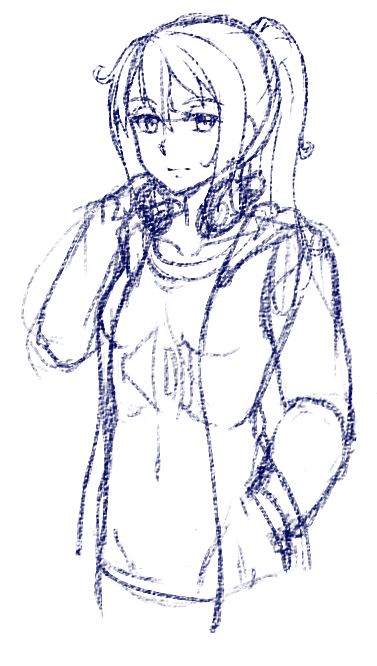 One last big change: After having to part ways with Mehkanik, All-Maker initially agreed to write the entirety of Twofold. While we were totally okay with this initially, it became obvious super quick that writing an entire VN and drawing all the CGs for it would be an absolutely inhuman workload, we've done some re-organizing on that front. While All-Maker will still be writing the Caprice path, Suriko has agreed to pick up the Millie path with his work on First Snow done. The bulk of First Snow development has been slowly winding down as our to-do continues to shrink, and re-examining Twofold has ended up going fantastically, so the transition period between both VNs should be relatively smooth.
That's pretty much it for now. Thanks for continuing to follow our development, and Happy Halloween!