Every year for Christmas we try to do a blog post with a fairly large amount of content to celebrate the season, and this year isn't any different in that regard. We're a bit early this time around (for once!) but today I'm super excited to announce First Snow.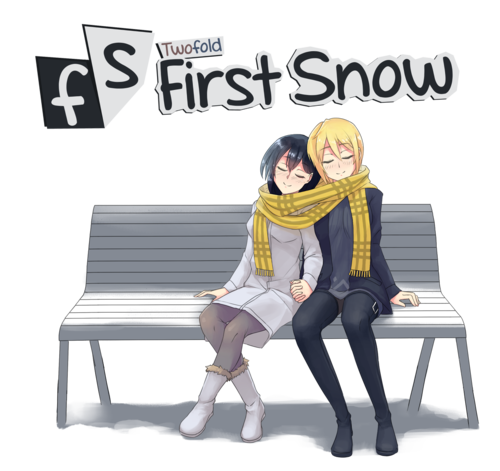 First Snow is a new, full-length visual novel we've been quietly working on for quite a while now, and its focus is on Eileen and Allison's relationship and takes place roughly a year before Twofold begins. We wanted to create something without detracting from Twofold's own development too much, so a side story where we could re-use a lot of the created assets seemed like a perfect fit. To minimize the impact on Twofold, Mehkanik is still working on that script while First Snow was worked on by a second writer, Suriko.
It's really great to be able to talk about this openly now! We've opened a mini site for First Snow, so please check that out here! It includes a better summary of the VN, a small handful of screenshots and a music preview from our new composer, GIJames. Happy early holidays, everyone, and thanks for being so patient with us this past year!